What Should You Avoid Doing Before and After a Brow Lift, and Why?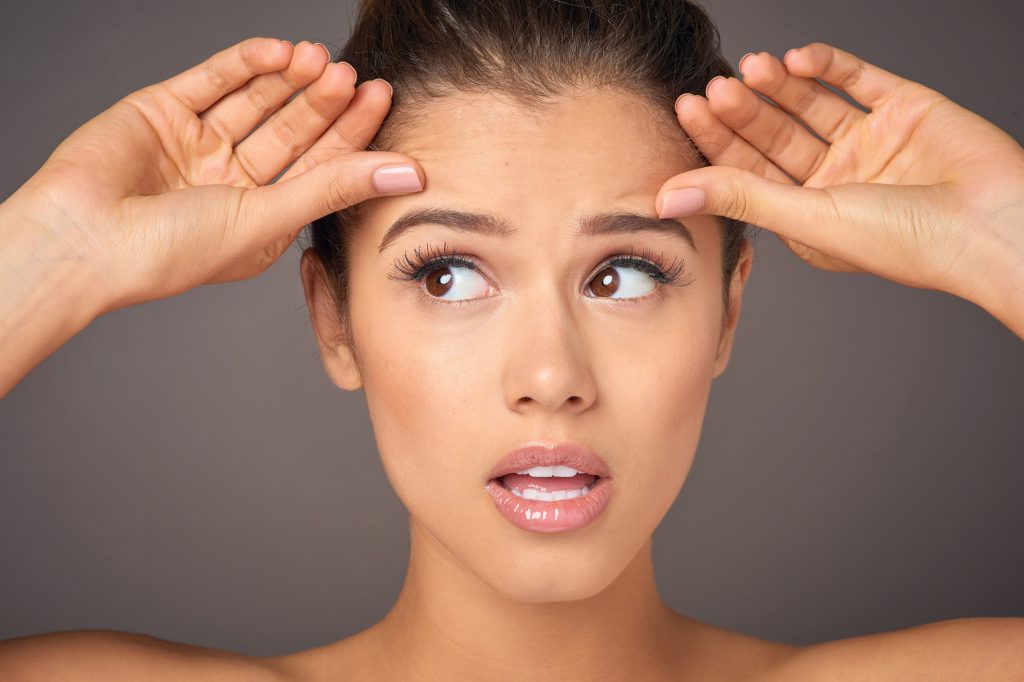 What is the brow lift surgery?
Browlift surgery is a cosmetic procedure that repositions and lifts the eyebrows to reverse drooping brows. The procedure involves making incisions to lift the skin tissues and secure them to the forehead, thereby reversing the effects of age, such as drooping eyebrows and enhancing the upper eyelids.
What results can be expected?
Minimizes forehead sagging
Can improve vision
Lifts drooping eyebrows
Refines and shapes the eyebrow arch
Reduced hooding of the upper eyelids
Where is the surgery performed?
The surgery is performed at an ambulatory surgery center (ASC) under general anesthesia.
Why should I have a browlift?
As you grow older, the loss of skin elasticity and collagen can make your eyebrows sag and droop downwards. This can lead to wrinkles, fine lines, and drooping eyelids that affect your vision. The brow lift restores your eyebrows to the ideal position while addressing various eyelid concerns.
How do I choose the best surgeon for me?
When looking for a plastic surgeon for a brow lift, you should focus on plastic surgeons. The surgeon should have many years of experience with facial plastic surgeries, and they must provide individually curated treatments.
Dr. Weber is an incredibly skilled cosmetic surgeon — he completed a five-year Otolaryngology and Head and Neck Surgery residency at Oregon Health and Science University, followed by a fellowship in Facial Plastic Surgery at the University of Michigan. Furthermore, he's a double board-certified surgeon recognized by the American Board of Facial Plastic and Reconstructive Surgery and the American Board of Otolaryngology and Head and Neck Surgery.
Types of Browlift
Endoscopic: This procedure involves using a narrow camera and very delicate endoscopic instruments to carefully elevate and reposition the forehead tissue. The surgeon makes five tiny incisions hidden behind the hairline, thus ensuring minimal recovery.
Temple Lift: This procedure involves lifting the "tail" of the eyebrow to alleviate hooding of the outer corner of the upper eyelids. The incision is made right at the hairline above the ear.
Coronal: This procedure involves removing a specific amount of scalp tissue to lift the eyebrows and forehead. The incision is made behind the hairline from ear to ear. The endoscopic browlift has mainly replaced this procedure due to its less invasive and safer nature.
Trichophytic: This procedure involves removing excess forehead skin tissue with an incision placed at the hairline to lift the forehead. This procedure is suitable for patients with a high hairline.
Direct Browlift: During this technique, the surgeon makes the incision above the eyebrow (within the wrinkles of the forehead) to elevate the entire eyebrow. This technique can be potent and minimally invasive. A direct brow lift is most helpful for patients with deep, imprinted forehead lines or severe brow asymmetry.
Is there a lot of pain?
Most brow lift procedures are performed under general anesthesia, so you're not conscious during the procedure. However, Temple lifts and direct brow lift can be performed in the office setting under local anesthesia. After the procedure, you can use over-the-counter pain medications to alleviate post-treatment discomfort.
What is the downtime?
A typical eyebrow lift involves a downtime of seven to ten days, following which you can resume work and normal activities. However, the endoscopic procedure may involve a shorter recovery period of one week.
What should I avoid for two weeks before?
Smoking
Aspirin
Ibuprofen
Alcohol
Herbs and supplements
Prescription blood-thinning medications
What should I avoid for two weeks after?
Smoking
Aspirin
Ibuprofen
Alcohol
Herbs and supplements
Prescription blood-thinning medications
When can I exercise?
You can start exercising five days after the surgery.
Do I need an eyelid lift/blepharoplasty as well?
You can get an eyelid lift (blepharoplasty) with the browlift to rejuvenate your facial appearance more. This is especially suitable for patients with drooping eyelids, wrinkles around the eyes, and other signs of aging. Dr. Weber will discuss your concerns and determine if you need a blepharoplasty with your browlift. What is most helpful is to simulate the browlift by lifting the brow into the ideal position. If it appears that there is still excess upper eyelid skin, then an upper eyelid lift must be combined with the brow lift for ideal results.
How should I decide between blepharoplasty and browlift?
Browlift is suitable for patients with drooping eyebrows—it lifts the eyebrows and forehead while slightly lifting the upper eyelids. Blepharoplasty is suitable for patients with significant sagging, drooping, or puffiness of the upper and lower eyelids. Dr. Weber will determine which is the ideal procedure for your unique needs.
How long do the results last?
Most patients notice significant improvements for around ten years—browlift provides permanent results, but you'll continue aging naturally.