What Plastic Surgery Certification Should a Rhinoplasty Surgeon Hold?
Our Denver, Colorado patients have several options from which to choose a rhinoplasty surgeon. My patients consistently tell me that they choose my office because we focus on the face. Further, the procedure that I perform most frequently is rhinoplasty. We perform about 150 rhinoplasty and revision rhinoplasty procedures per year. I'll discuss the options available to you and how to go about choosing the right surgeon for you. In the end, you need to be comfortable that you're trusting your face to a rhinoplasty expert.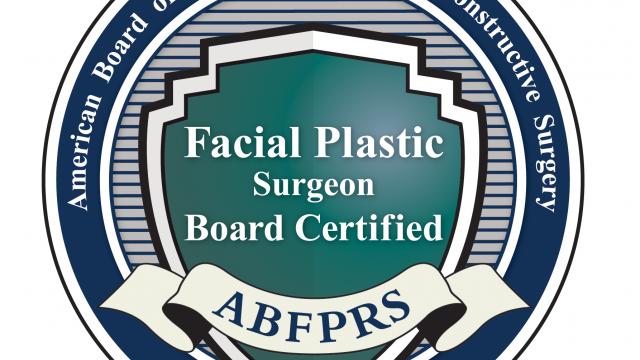 There is a significant overlap among board certified plastic surgeons when it comes to rhinoplasty or "nose job" surgery. The two main certifying bodies for plastic surgeons are the ABFPRS (American Board of Facial Plastic and Reconstructive Surgery) and the ABPS (American Board of Plastic Surgery). Both training programs will expose residents to a minimum amount of rhinoplasty training. Given the focus on facial surgery, ABFPRS trained surgeons will likely emerge from training with greater experience with rhinoplasty, but this is not always the case.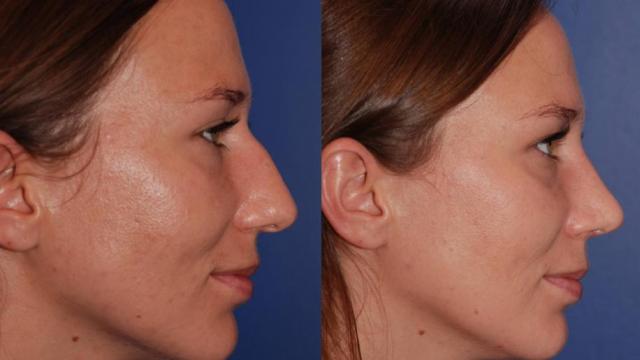 Once in practice surgeons will gravitate toward procedures that they are good at and procedures for which they are able to produce exceptional results. At this point, some surgeons from both the ABFPRS and ABPS schools of training will choose to focus on rhinoplasty. Self-reported data reveal that ABFPRS surgeons, on average, perform a larger number of rhinoplasty cases per year in comparison to ABPS certified surgeons. However, these are averages and some surgeons will perform more rhinoplasty surgery and more often than others. This is a point that I cannot over emphasize. Regardless of plastic surgery credentials, if your surgeon focuses on something other than the nose, I recommend that you keep looking until you find a true rhinoplasty expert dedicated to creating exceptional rhinoplasty results for you.
There are many criteria that you can use to select a rhinoplasty surgeon. The first filter you use to begin your research should be selecting an ABFPRS or ABPS certified surgeon. These credentials should be readily apparent on the "About Us" or "About Dr. _____" portion of the website or you can call the office and inquire about the surgeon's credentials. This should be a point of pride for your surgeon and not something that is kept hidden. The ABFPRS also offers a helpful surgeon locator to find properly credentialed facial surgeons in your area.
Once you've located potential surgeons in your area, you will want to limit your list to surgeons with significant expertise. It is widely believed that having performed 50 rhinoplasty procedures creates a competent surgeon. However, competence is not good enough for you. I recommend that you seek a rhinoplasty surgeon who has performed at least 150 rhinoplasty cases. This is approximately the number of nasal procedures that we perform each year.
After you've limited your list of potential surgeons by their credentials, operative experience and the focus of their surgical practice, you will want to schedule a consultation. Pick the most promising or compelling candidate first. During your consultation, ask plenty of questions and DO come with a list to make sure you don't miss any key concerns. During your appointment, you want to assess not only your surgeon but also the office staff. In some cases, the staff might be the main point of contact for you following surgery and you want to ensure they are skilled, pleasant and caring. It is rare that I don't see every one of my patients at every one of their postop visits but this is fairly uncommon among plastic surgeons.
Other considerations:
Recommendations of friends, family members and other Doctors and Nurses that care for you
Scan online reviews but don't fixate on the rare negative review. We try to but can't please everyone all the time. This is unfortunate but true. Focus on the overall trend of these reviews.
Review your surgeon's before and after gallery. Make sure that you love the results.
Ask to speak to existing patients that have undergone your procedure of interest. Ask those patients to address any concerns you might still have about surgery.
Make sure that your surgeon operates at an accredited Ambulatory Surgery Center. This ensures that you are in the safest possible setting for surgery and early recovery.
Ensure that your surgeon has hospital admitting privileges. A surgeon with local hospital admitting privileges has already been vetted by the hospital administration with regard to their training, practice and experience.
Lastly, trust your gut. If you feel that something is just not right, give yourself time to think about it and consider your options.
Bottom line – Find a rhinoplasty specialist certified by ABFPRS or ABPS that creates results that you think are beautiful. If I can help at any point in your rhinoplasty journey, please do not hesitate to contact me or schedule a consultation. I hope this information is helpful for you.