How Often Should You Do Microneedling?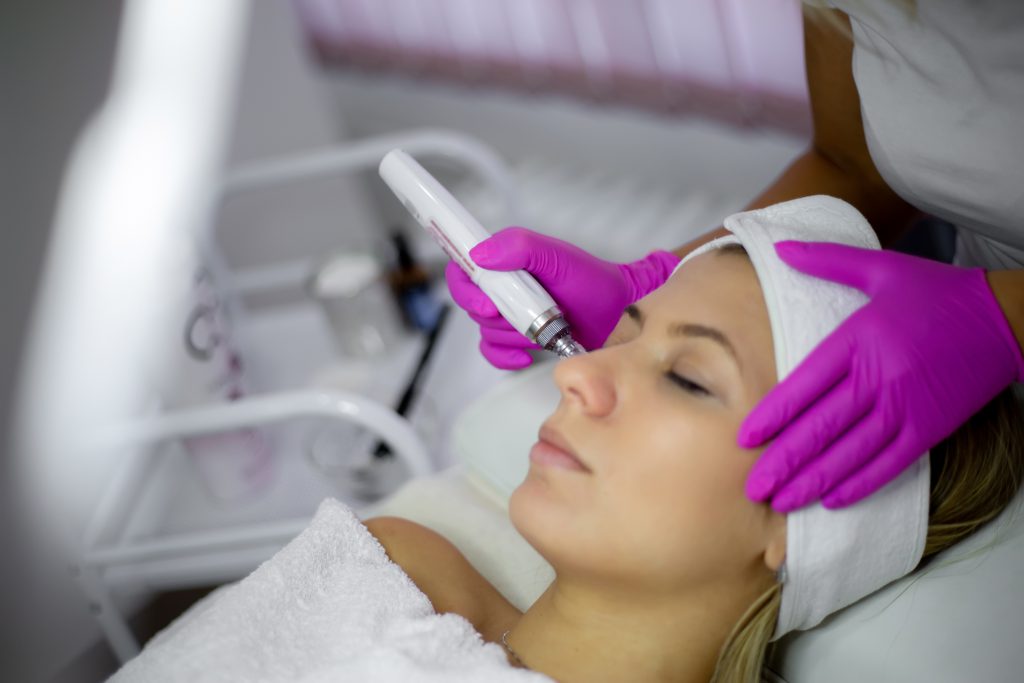 Microneedling is a minimally invasive procedure in which a small pen-like device with numerous tiny micro-needles glides over your skin, penetrating its uppermost layers. Up to 300 very minute perforations can be made per square-inch of skin. These micro-perforations activate the body's natural healing response, leading to skin cell regeneration and boosting the production of healthy elastin and collagen. This helps your skin become healthier, firmer, tauter, and look more youthful.
It's a popular treatment for various facial irregularities including age and sunspots, fine lines and wrinkles, large pores, skin laxity, uneven skin texture, and acne scars. Considering these benefits, it's clear why micro-needling is such a popular procedure. Most patients who try micro-needling wonder how often they should repeat the procedure for optimal and long-lasting results.
Microneedling should be done monthly
Microneedling can be safely repeated on a monthly basis until you achieve the desired results. While you will see and feel significant improvements following a single treatment session, the procedure is best done as a series with each treatment session spurring your skin into action to further improve skin health and texture. Repeating the procedure once monthly allows for sufficient healing time between treatments allowing gradual improvement in skin quality.
Microneedling involves minimal downtime
For its minimal recovery and downtime, and because it allows for the healing process to complete, a monthly treatment schedule is best suited to micro-needling. The procedure itself is efficient and accessible because it doesn't involve downtime. The skin may appear flushed and may be sensitive after treatment. However, there is no downtime or recovery period allowing you to resume work uninterrupted.
Can you do micro-needling too often?
Yes. As the full benefits of micro-needling depend on your body having the time to do its part in cellular turnover and in producing collagen and elastin, micro-needling can be done too frequently. It takes between 4 and 6 weeks for the effects of treatment to come through. An expert in the procedure will be able to set the best treatment schedule for you personally—fine lines and wrinkles would require a less intense treatment plan than, say, scars, large pores, and stretch marks.
Typical microneedling results
On the day of treatment, your skin will feel tight and appear more radiant. In the coming weeks, fine lines, stretch marks, and wrinkles will also be less noticeable, pore size will be reduced, and areas of uneven texture will appear more smooth. Skin elasticity will improve, and as collagen and elastin production continues, the common cosmetic concerns that appear with age will be less and less evident.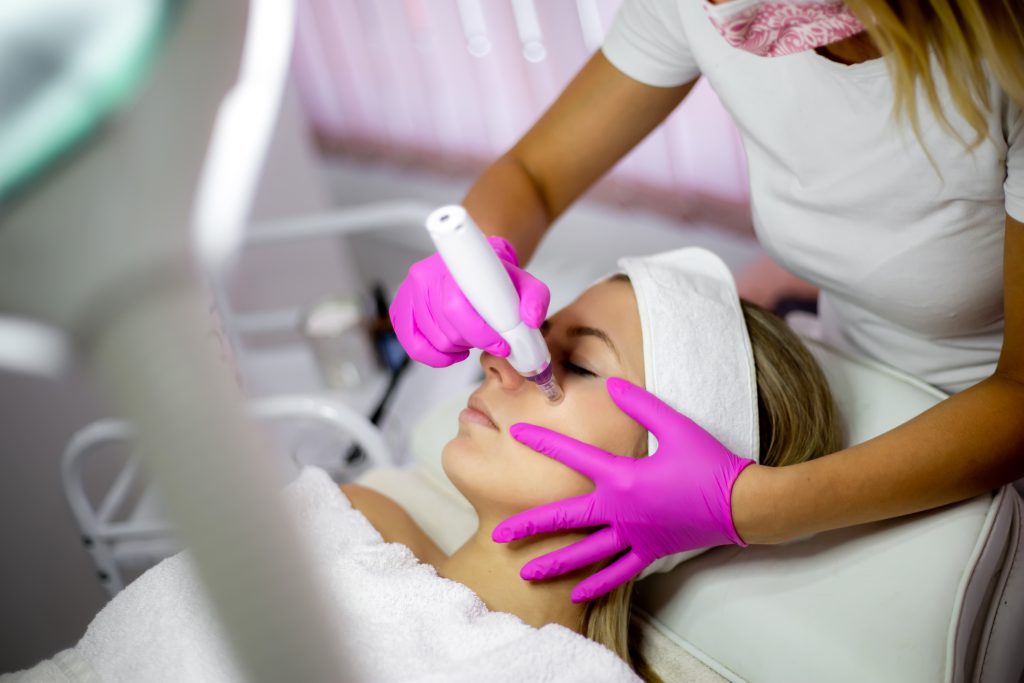 Microneedling can be combined with PRP injections to boost results
Microneedling with PRP is a popular variation of the standard micro-needling procedure. It's playfully called a "vampire facial" because it involves drawing a sample of your blood. PRP is short for "platelet-rich plasma," a purified component of your blood containing growth factors that activate your body's natural healing, skin cell regeneration, and collagen production capabilities. Combining micro-needling with PRP injections gives the procedure a significant boost, leading to faster, better results.
Tailored microneedling treatment plans
The ideal treatment plan for an individual depends on their specific skin condition and their cosmetic goals. The typical treatment plan consists of three monthly micro-needling treatments repeated every one or two years.
Microneedling alternatives
Alternatives to micro-needling include other treatments that can achieve very similar outcomes. A chemical peel is a much different (and slightly more aggressive) procedure, that addresses very similar problems. Chemical peels tend to have more significant downtime than micro-needling treatments. Lines, folds, and wrinkles that are more apparent may also be treated with dermal fillers, Botox, and CO2 LASER Skin Resurfacing.
Let Dr. Weber curate your treatment plan
When you consult with Dr. Weber and Heather McBryde, PA-C, they'll examine your skin and discuss your cosmetic goals to curate an ideal treatment plan for your unique needs. Dr. Weber will lay out the frequency of treatments necessary to produce the desired results.