How Can Fillers Be Used For Facial Rejuvenation?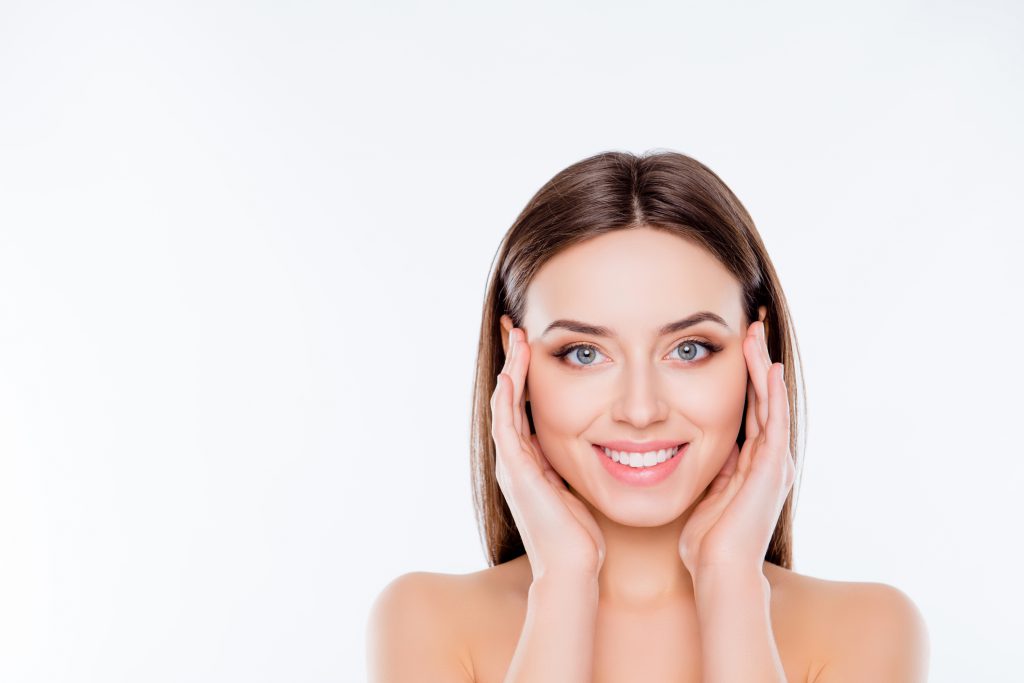 When the facial skin has become marred with fine lines, creases, and folds and has lost its healthy natural volume, one can begin to look aged beyond their years, appearing less cheerful, outgoing, or personable. Dermal fillers are a minimally invasive means of reducing these lines' appearance and filling in the facial contours for a more attractive complexion and demeanor.
Dr. Weber carefully curates any dermal filler treatment done at Weber Facial Plastic Surgery for natural and beautiful results that rejuvenate the face and address a patient's many cosmetic concerns.
Who performs filler injections in Dr. Weber's practice?
At Weber Facial Plastic Surgery, dermal fillers are administered by Dr. Weber and our licensed Physician Assistant, Heather McBryde. Heather has been extensively trained by Dr. Weber. She has a keen eye for detail and precision and delivers natural results that complement our patient's inherent beauty.
Can Dr. Weber fix "botched" filler injections?
Indeed. Dr. Weber's expertise in dermal fillers extends to the correction of fillers gone wrong, whether due to unforeseen allergic reactions, unwanted outcomes, or any form of asymmetry or imbalance.
How long do fillers last?
Depending on the brand of dermal filler used and where it is injected, dermal fillers may last anywhere from 6 to 24 months, with the average lifespan of a dermal filler being about 12 months. Maintenance treatments can be done to extend the positive effects of dermal fillers.
How long does it take for fillers to work?
Dermal fillers differ from neuromodulators like Botox in that much of the results of dermal fillers are immediately apparent. Whereas with Botox, a chemical is put in place to prevent certain intramuscular communications from taking place, dermal fillers use a substance called hyaluronic acid, or HA, which is already present in the skin which plays a vital role in maintaining the volume and suppleness of the facial skin.
What is the difference between Botox and filler?
Botox is a neuromodulator that reduces targeted facial muscles' activity to reduce the appearance of wrinkles caused by facial movements (called dynamic wrinkles). Dermal fillers fill lines and folds of the face with hyaluronic acid. Both treatments have their uses and are effective in their own right, but fillers last longer. In most cases, the ideal result will involve treatment with both Botox to relax unfavorable facial muscle movements and dermal fillers to plump and refresh a deflated face.
Are fillers reversible?
One of the many benefits of dermal fillers is that if a patient dislikes their final results, experiences an adverse reaction, or if the filler was incorrectly or non-aesthetically administered elsewhere. Dr. Weber could fully reverse any hyaluronic acid dermal filler's effects using a substance known as hyaluronidase.
Are fillers safe?
In the hands of a highly trained and professional injector, dermal fillers are very safe. The dermal fillers Dr. Weber uses are FDA-approved. Most dermal fillers use hyaluronic acid, which is a naturally occurring substance already found in the skin. Responsible for much of our skin's hydration and volume, unfortunately, our natural stores of hyaluronic acid, or HA, gradually decrease over time, necessitating the use of dermal fillers and other cosmetic treatments.
What types of fillers are available in the US?
A wide range of dermal fillers is available in the United States, with the most popular being Juvederm, Restylane, Radiesse, and Sculptra. Dr. Weber is a veteran injector and National Physician Trainer for Allergan and Merz. In addition to performing treatments in his practice, Dr. Weber has trained hundreds of injectors throughout the country and has lectured on the safe and effective treatment with dermal fillers in the US and abroad. He selects dermal fillers for patients based on their goals for the treatment, their cosmetic conditions, and his own experience. Dermal filler is best suited to effectively addressing his patient's concerns.
What is the best filler?
The best filler is the one that most safely and effectively treats your concerns. Today, a wider variety of dermal fillers exist than ever before, allowing us to choose the filler that is best suited to you and your concerns and cosmetic conditions.
What are the risks of fillers?
Dermal fillers are the second most widely performed nonsurgical cosmetic treatment in America. Severe adverse events resulting from their use are infrequent. As a veteran injector and National Physician Trainer with extensive experience in their use, Dr. Weber takes every precaution to ensure only the best possible results. However, as with all injections, some risks are potentially associated with dermal fillers, including bruising, bleeding, rashes, and swelling. Additionally, there are risks involved in applying fillers, which is why Dr. Weber has perfected their use. These risks include lumps of the product beneath the skin, over or under correction of facial wrinkles, and facial asymmetry.
Where can fillers be placed?
Fillers are used in the upper, lower, and midface regions, treating the forehead and around the eyes, the cheeks, the lips, and along the jawline to improve contour, volume, and definition and reduce the appearance of lines and wrinkles. For additional information, please contact us.