What are the treatment options for a large Adam's apple?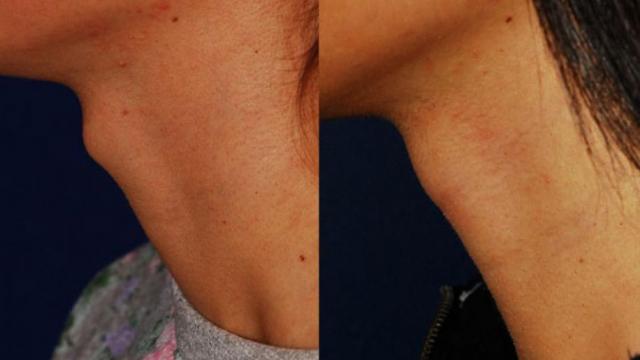 Tracheoplasty or "thyroid cartilage shave" is a highly effective procedure to reduce the prominent Adam's apple.
While this procedure has been discussed frequently in male-to-female transgender surgery, the majority of patients seeking reduction of the Adam's apple are women seeking a more feminine neck. Dr. Weber performs this procedure at Centrum Surgery Center in Denver, Colorado and the surgical time is under 60 minutes.
Dr. Stephen Weber from Denver, Colorado discusses the tracheal shave procedure.
The surgical incision is hidden in a horizontal neck crease at the level of the Adam's apple. The position of the vocal cord attachment to the thyroid cartilage is then localized with a needle. This allows complete reduction of the prominent Adam's apple while preserving the function of the vocal cords and preventing any change in your voice.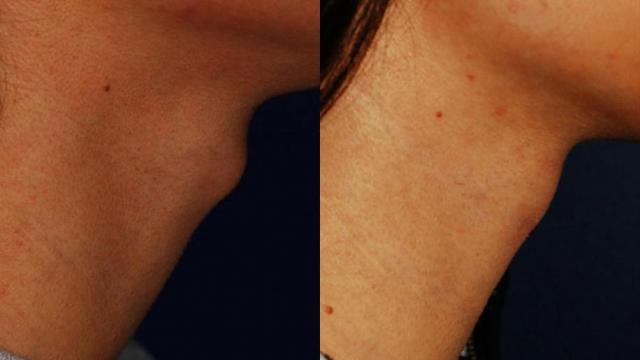 Other than typical swelling and bruising which are mild, the neck incision can be pink or raised for 2-3 weeks following surgery.
Dr. Weber recommends icing the neck incision and sleeping with your head elevated for the first three days. However, you can shower immediately following surgery. Sutures are removed five days following surgery. At this point, any redenss or pink coloration of the incision can be camouflaged with makeup.
If you're interested in tracheoplasty, thyroid cartilage shave or the reduction of a prominent Adam's apple, schedule a consultation with Stephen Weber MD, FACS today. You can schedule a private, individualized consultation online or call Jackie or Jessica at 303-792-2224. We look forward to meeting you soon!